Porcelain Veneer Candidates: Versatile Solutions for Aesthetic Flaws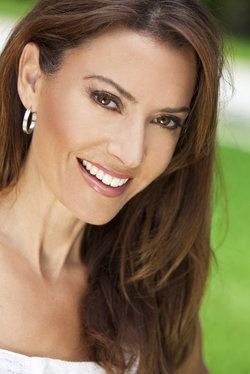 Dr. Alex Hecht and Dr. Jason Hecht have helped numerous patients in and around Staten Island achieve beautiful smiles. This is part of their commitment to advanced cosmetic dentistry and smile makeover technqiues that offer natural and remarkable results.
One option that proves very effective for bringing out the best in smiles is porcelain veneers. Let's take a look at who the best candidates are for porcelain veneers.
About Porcelain Veneers
Porcelain veneers are thin shells of dental ceramic that are meant to conceal flaws on the front portions of a person's teeth. When in place, the porcelain veneers will be able to conceal aesthetic flaws from view, giving the patient a smile that looks flawless.
Thanks to the craftsmanship of porcelain veneers, light passes through them just as it would natural tooth structure. The porcelain veneers look completely natural as a result, and even people who are up close won't be able to tell that veneers are in place.
General Candidates for Porcelain Veneers
General candidates for porcelain veneers are people who suffer from aesthetic flaws of the smile that do not pose a danger to their general dental health. They should be in overall good health and also have realistic expectations about the treatment and what it entails.
During the consultation process, we will determine if porcelain veneers or another dental care treatment would be best suited to meet your needs.
Ideal for Chipped and Cracked Teeth
Porcelain veneers are a great option to consider if you have teeth that are chipped or cracked. The porcelain veneers are able to mask the damage to the teeth from view, making it seem as if your teeth were perfect all along.
Ideal for Major Dental Stains and Tooth Discoloration
When you have a tooth stain that's very severe, not even repeated teeth whitening treatments will be effective. That's where a porcelain veneer becomes ideal. Porcelain veneers will help block the stain from view completely, leaving your smile looking bright and white.
Ideal for Tooth Gaps
Small gaps between your teeth can be off-putting, which is why porcelain veneers can be a great idea. A porcelain veneer can help close the gap and improve overall spacing of your teeth, enhancing your smile's aesthetics in the process.
Ideal for Minor Misalignments and Crookedness
In addition to gaps between teeth, porcelain veneers are also great for dealing with other kinds of misalignments. Crooked or uneven teeth can be concealed with porcelain veneers, making your smile appear pristine. This is one of the many reasons why some people have nicknamed porcelain veneers "instant orthodontics."
An Integral Part of Smile Makeovers
Finally, porcelain veneers tend to be a great option for people who are undergoing smile makeovers. This refers to combinations of various cosmetic dentistry procedures intended to offer a comprehensive improvement of overall smile aesthetics. By combining porcelain veneers with teeth whitening, dental bonding, and other kinds of treatments, your smile can look its very best.
Schedule a Consultation for Advanced Dental Care Treatment
To learn more about porcelain veneers and whether or not they are the right treatment option for you, be sure to contact our cosmetic and restorative dentistry center today. Dr. Alex Hecht and Dr. Jason Hecht look forward to your visit and helping you get the smile that you have always wanted to have.
Related to This