The Benefits of Tooth-Colored Dental Fillings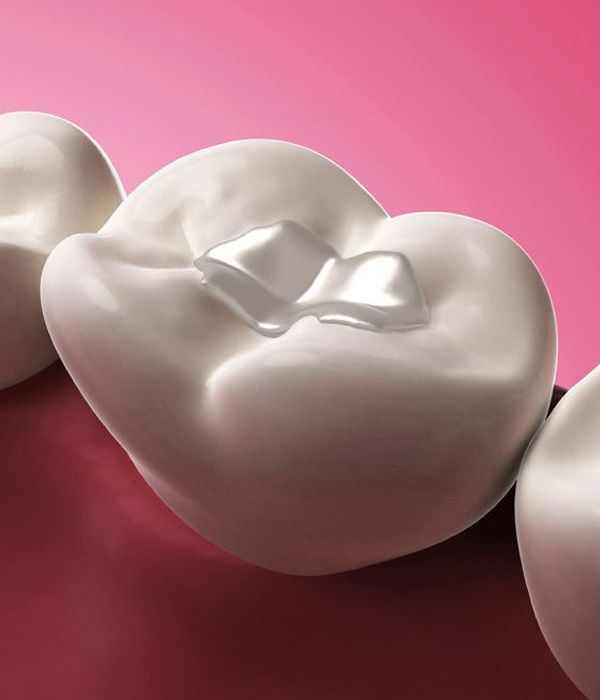 Patients who come to our Staten Island restorative dentistry practice know that we are committed to safe, state-of-the-art approaches to dental care. Our team of dental health specialists always strive to improve total wellness using the latest techniques available.
One of the major advances in dental care has been the use of tooth-colored dental restorations. Let's take a moment to consider the benefits of these white fillings over their metal counterparts.
About Tooth-Colored Dental Fillings
Tooth-colored dental fillings are an alternative to the traditional metal fillings that have been used in dental practices for decades. These fillings blend in with natural tooth structure, making them difficult to detect and improving general smile aesthetics in the process.
These tooth-colored dental fillings have a number of advantages over the traditional metal fillings of the past. Some of these benefits are obvious, and others are not quite as evident. Let's cover them below.
Better for Aesthetics
As we noted above, tooth-colored dental fillings are better for smile aesthetics than the metal fillings of the past. With tooth-colored fillings in place, you can speak, laugh, smile, and yawn without anyone noticing you've got a filling in place. This is why tooth-colored dental fillings are ideal for cavities on your most prominent teeth.
Excellent Durability
Even though tooth-colored fillings are not made of metal amalgam materials, they are still quite durable. You can bite and chew your favorite foods without any worries about damage to the tooth-colored filling. Normal wear and tear will not have any adverse effects on these types of fillings.
Patients Maintain More Tooth Structure
When prepping a tooth for a traditional metal filling, a dentist will need to use a drill to remove some of tooth structure and accommodate the metal filling. Sometimes some of the healthy tooth structure is removed to make room for the filling. With tooth-colored dental fillings, less of a tooth's healthy structure needs to be removed to accommodate the restoration. The more natural tooth structure a patient can maintain, the better this is for dental health and general wellness in the long run.
No Chance of Warping
Metal fillings can expand slightly in hot temperatures and contract slightly in cold temperatures. Over the course of several years, this mild warping of the filling caused by temperature can cause minute amounts of damage to the tooth structure itself, such as small cracks and weakening of the tooth itself.
Tooth-colored dental fillings do not warp or change in temperature since the materials are non-metallic. This means healthier teeth years after having a filling placed.
Mercury-Free Restorations
Metal amalgam fillings often contained a small amount of mercury as part of their composition. There has been a great deal of discussion about the potential hazards of mercury in metal fillings, particularly how they can affect young children. Tooth-colored fillings do not contain any mercury, which means that any health concerns related to mercury are not an issue.
Are Tooth-Colored Fillings Right for Me?
The best way to find out if tooth-colored fillings are ideal for you and your needs is to visit our practice for a consultation. We will assess your situation and determine the ideal restoration to improve your dental health in the short term as well as years down the road.
Learn More About Advanced Dental Care
For more information about tooth-colored fillings and how they can help you smile with renewed confidence, be sure to contact our advanced dental care practice today. We will work with you to improve the health and beauty of your smile.
Related to This