Invisalign® Treatment Timeline: How Long Does It Take?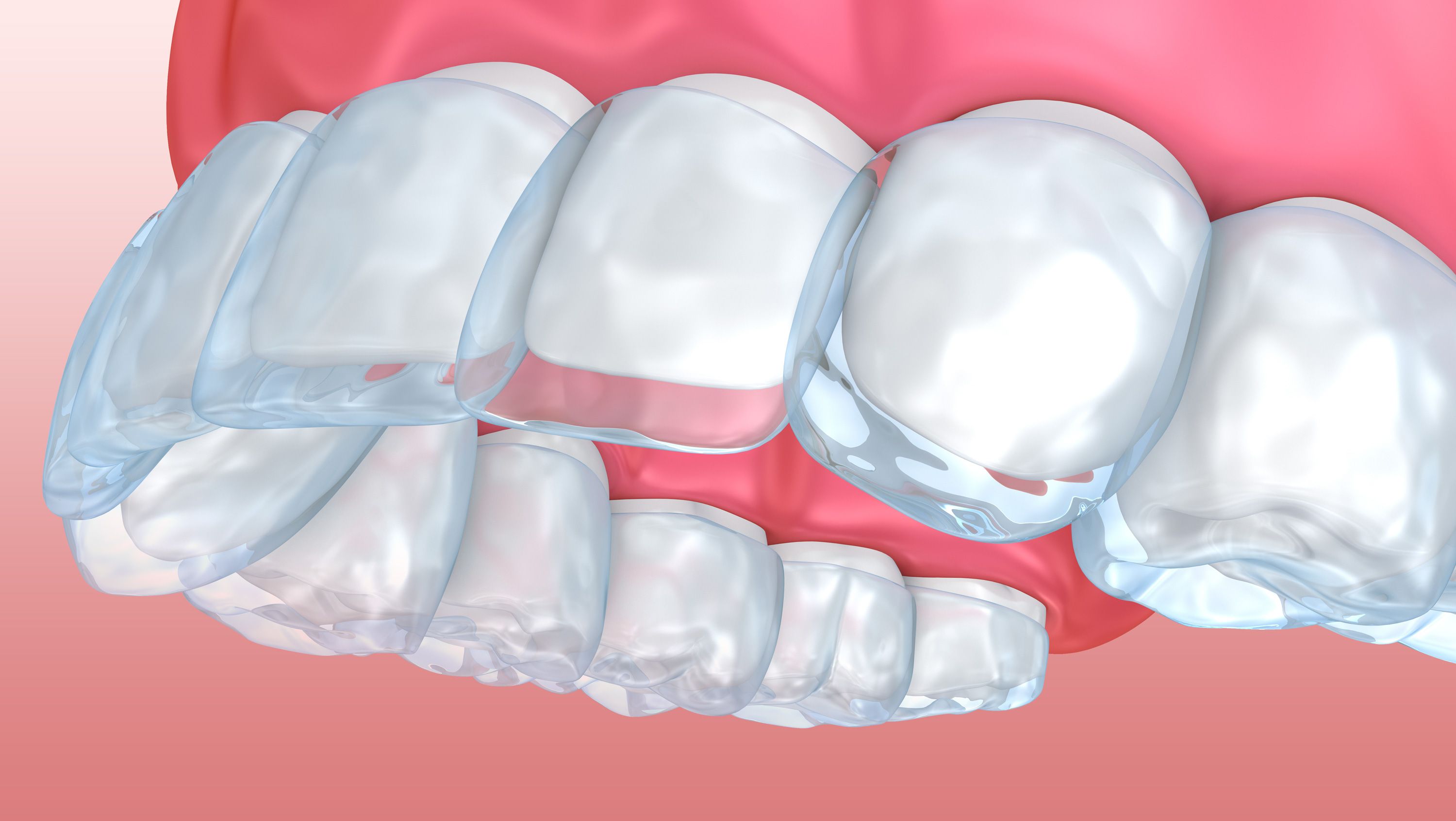 Crooked teeth not only impact the appearance of your smile but your overall dental health as well. That's why many patients at our Staten Island, NY dental practice ask about Invisalign®, an invisible alternative to traditional braces and orthodontics. Using clear plastic aligners rather than brackets and wires, Invisalign® allows patients to eat their favorite foods and clean their teeth with ease during the entire orthodontic treatment process.
One of the questions we get asked about a lot involved the length of Invisalign® treatment. The team at Staten Island Aesthetic & Implant Dentist would like to consider a basic Invisalign® treatment timeline. This will help you understand how Invisalign® works and how long you'll be wearing your aligner trays.
The Initial Consultation
Before any sort of orthodontic procedure starts, the initial consultation is key. During this first visit, your dentist will evaluate your teeth and the nature of your malocclusion. Some patients may not be good candidates for Invisalign® and will require another orthodontic procedure (and perhaps even oral surgery) to improve overall smile alignment.
If Invisalign® is right for you, your dentist will take impressions and use computer imaging and technology to custom design a treatment plan just for you.
How Long Should I Wear an Invisalign® Aligner Each Day?
Once you get your first Invisalign® tray, you'll put it on and wear it like a retainer. The tray should be kept on at all times except for when you eat, drink, and clean your teeth.
On average, patients will wear their Invisalign® tray for around 22 hours a day.
When Should I Replace My Invisalign® Aligner for the Next One?
Patients will be instructed to wear their Invisalign® tray for two weeks. At the end of two weeks, the patient discards the current Invisalign® tray and moves on to the next aligners in the sequence.
The process continues like this, with trays in for about 22 hours each day, and then discarded after two weeks.
How Long Does Invisalign® Treatment Take Overall?
For most patients, Invisalign® treatment will take about a year to complete. Some patients will only wear Invisalign® trays for several months, while others may need up to two years of Invisalign® treatment to achieve final results.
Remember that Invisalign® is custom designed to address your needs, which is why the overall treatment time can vary from patient to patient. An estimated treatment time will be discussed during the initial consultation.
Need for Additional Dental Treatments
Once Invisalign® treatment is completed, patients may undergo some final adjustments to improve dental alignment. This could involve some tooth reshaping, the use of porcelain veneers, and other sorts of finishing touches. This can add another week or more to the overall treatment process, so please keep that in mind.
How Does This Treatment Time Compare to Braces?
Overall, the length of Invisalign® treatment is comparable to the length of orthodontic care with braces. The important difference is the convenience of Invisalign®, and how difficult it is to notice the aligners when they are in place.
Contact Staten Island Aesthetic & Implant Dentist
To learn more about Invisalign® and how it can benefit you, be sure to contact our cosmetic and restorative dentistry center. We are here to answer all of your questions and address your concerns. Our practice can also be reached by phone at (718) 705-4434.
Related to This