Full vs. Partial Dentures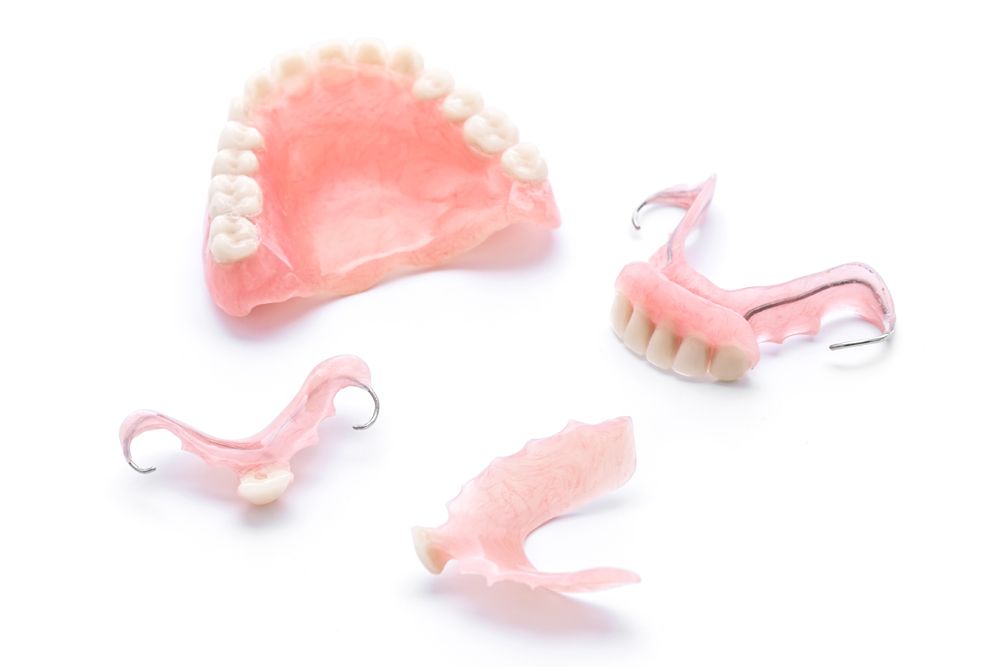 There is nothing that compromises the appearance, function, and health of the smile more than tooth loss. Tooth loss interferes with your ability to eat and speak, and leaves patients feeling extremely self-conscious about their appearance.
Drs. Alex and Jason Hecht frequently offer dentures treatment to address tooth loss. Today's dentures are more advanced and natural looking than ever. Dentures are restorations that are customized to meet each patient's unique needs, while also maximizing comfort and security.
Here, patients can learn more about full vs. partial dentures. Contact our Staten Island, NY practice so we can determine which option is right for you.
Full Dentures
Full dentures are the traditional dentures that most people picture when speaking about this dental restoration. Full dentures consist of an entire arch of artificial teeth atop a pink, plastic base that resembles the gums.
The difference between today's full dentures and those of the past is that each set of full dentures is completely personalized to the patient, so that they look and fit much better than older dentures.
Dentures can be customized by tooth color and shape. They are carefully fabricated so that they fit securely against the gum line with strong and stable suction. Additionally, today's dentures are made of superior materials that can withstand the regular wear and tear that the teeth sustain.
Besides being available with a traditional dentures base, full dentures can also be supported by dental implants. Implant-supported dentures can still be removable, but they attach to implants that have been surgically placed in the jaw bone.
Partial Dentures
Rather than replacing an entire arch of teeth, partial dentures replace just a few missing teeth. The artificial teeth sit over a pink base, which is placed over the patient's gum line.
One difference is that partial dentures also contain small metal wires and clasps. The clasps hook around the natural teeth to help stabilize the dentures. If a patient wants even more security, they can also consider implant-supported dentures.
As with full dentures, partial dentures are completely customizable. Each set of partial dentures is fabricated with the patient's unique needs in mind. These restorations are designed to blend in seamlessly with the natural teeth, so we take care to match their shape and color.
Which Dentures Are Right for Me?
The choice between full dentures and partial dentures comes down to the number of teeth that have been lost. Any patient who has lost all of the teeth in the upper or lower arch will require full dentures.
If patients have natural teeth left in the mouth, they will likely be good candidates for partial dentures, as long as adjacent teeth remain healthy.
Contact Us
If you would like to learn more about dentures treatment, and how these restorations can be personalized to meet your unique needs, contact us online at your earliest convenience. You can also call our dental practice at (718) 705-4434. Drs. Jason and Alex Hecht would be happy to meet with you and create a customized treatment plan.
Related to This