Affordably Conceal Minor Cosmetic Imperfections with Dental Bonding
Minor aesthetic imperfections can make healthy teeth appear worn and even age your appearance. If the beauty of your smile is diminished by cracks, chips, discoloration, or other cosmetic issues, Drs. Alex and Jason Hecht can use dental bonding to transform your look in a single visit to our Staten Island, NY, practice. This fast and easy treatment is also one of the most affordable cosmetic dentistry treatments available. By strategically applying composite resin to small areas or an entire tooth's front surface, your doctor can conceal flaws to deliver a more uniform and balanced smile.
What Conditions Can Bonding Address?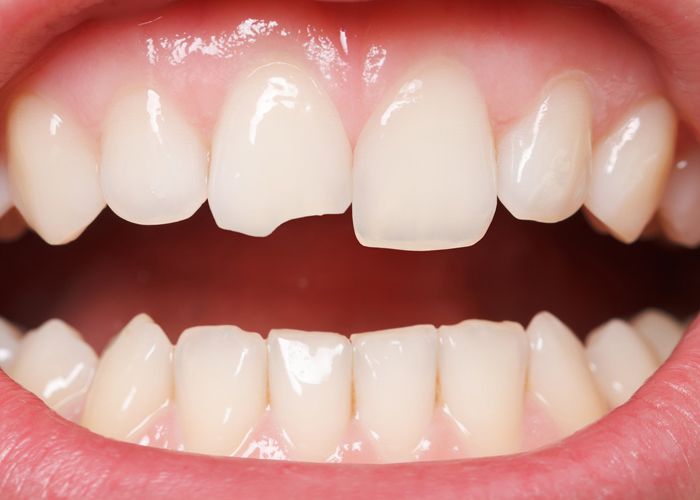 Dental bonding is an incredibly versatile procedure. In addition to using composite resin for tooth-colored fillings, this high-quality material can address a number of cosmetic issues as well, such as:
Chipped or cracked teeth
Discoloration that does not respond to teeth whitening
Gaps or spaces between the teeth
Teeth that appear too short
Teeth that are misshapen
Slight misalignment
Are There Limitations to Dental Bonding?
Dental bonding is one of the most conservative treatments in cosmetic dentistry, but it is not for everyone. For example, bonding is most appropriate for minor dental damage, such as small breaks or chips. If you have a large fracture, alternative treatments, such as a dental crown, may be considered for the long-term health of your tooth.
Similarly, if you want to repair small gaps between the teeth, dental bonding is an excellent choice. Larger spaces, however, may necessitate other treatment options, such as porcelain veneers. Lastly, it should be noted that dental bonding is not as stain-resistant as ceramic. Bonding patients should use extra care and consume dark-colored foods and drinks in moderation.
The entire bonding process can be completed in about 30 to 60 minutes per tooth.
The only way to know if you qualify for dental bonding is to visit with one of our doctors, who are both highly trained in all aspects of cosmetic dentistry. In fact, Dr. Alex Hecht often performs comprehensive smile makeovers, which can include dental bonding. During a consultation at our practice, he can assess your smile to determine if this treatment option is right for you.
The Dental Bonding Process
Dental bonding is a straightforward procedure that typically does not require the use of local anesthesia. To begin the process, the surface of the tooth will be slightly roughened with dental etch, a slightly acidic material. Next, a conditioning substance will be applied to prepare the tooth for bonding. When this is complete, your doctor will apply the composite resin, which will be color-matched to your adjacent teeth. After molding and shaping the material, Dr. Hecht will harden it with a curing light. Finally, the composite resin will be contoured and polished for a natural-looking appearance. The entire bonding process can be completed in about 30 to 60 minutes per tooth.
Benefits of Dental Bonding
When compared to alternative cosmetic options, dental bonding offers several advantages. For example, this procedure is:
Cost-effective: Next to whitening, dental bonding is among the most affordable treatments in dentistry.
Fast: In addition to a short appointment, the results achieved through dental bonding are instantaneous.
Conservative: Patients who choose porcelain veneers or dental crowns must have a significant amount of enamel removed prior to the placement of their restorations. In contrast, dental bonding keeps your healthy tooth structure intact.
Refine Your Appearance
If you are self-conscious about specific elements of your smile, dental bonding can conceal these blemishes for a more symmetrical, dazzling appearance. To learn more about the cosmetic procedures offered at our practice, contact us online or call us at (718) 705-4434.