Osseointegration: Fusion of the Jaw and Dental Implants
Osseointegration is an essential component of dental implant success and an important consideration in the overall treatment timeline. When Dr. Alex Hecht or Dr. Jason Hecht in Staten Island, NY, places implants in your jaw, the bone will fuse with the metal posts. Eventually, they become a permanent part of your oral anatomy. This process allows your implants to perform the same functions as your natural tooth roots. Because Staten Island Aesthetic & Implant Dentist is outfitted with the latest technology, your doctor can easily examine your jawbone and determine whether osseointegration will be successful. Fortunately, dental implants are suitable for a wide range of patients, and we can often restore your candidacy if you have suffered any bone recession following tooth loss.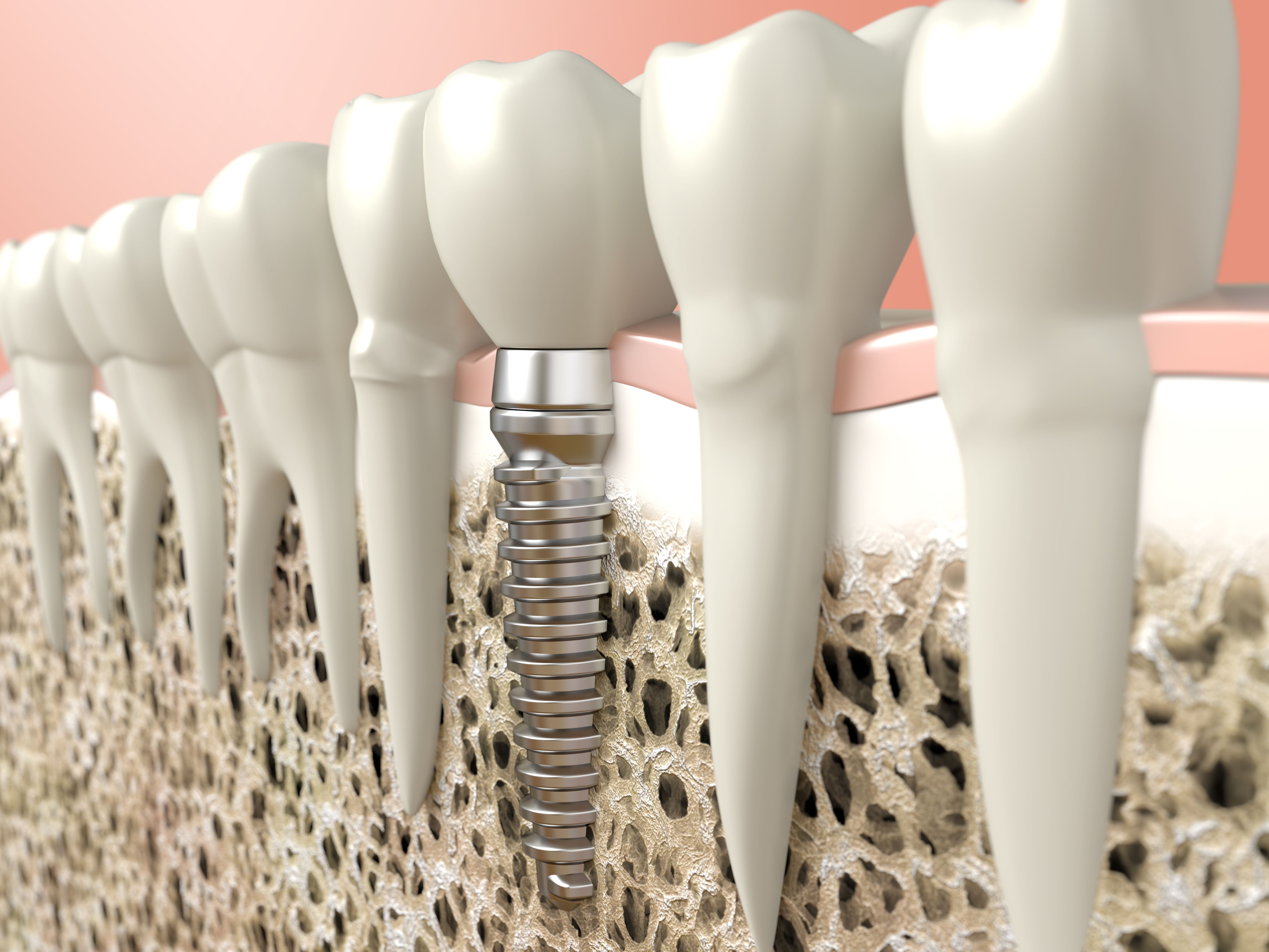 The Discovery of Osseointegration
Osseointegration is considered one of the most important discoveries in dentistry. In 1952, Per-Ingvar Brånemark, a Swedish doctor, inserted a titanium rod into a rabbit's femur to study blood flow. When he tried to retrieve the post, he discovered it was firmly fixed to the bone. Through subsequent study, he realized that bone tissue produces new collagen and cartilage in the presence of biocompatible titanium. As these tissues develop, the bone seals around the metal, making it a permanent part of the body. Dr. Brånemark quickly realized the importance of his discovery and its applications in dentistry: he had found a way to replicate the root of a tooth and therefore make tooth replacements permanent and stable. He successfully placed the first dental implant in the 1960s; since then, more recent developments have made dental implants the ultimate solution for missing teeth.
Osseointegration is considered one of the most important discoveries in dentistry.
Implant Candidacy
Your dentist will carefully evaluate your candidacy for dental implants. Smoking is one of the most significant considerations, because nicotine interferes with your body's ability to transmit oxygen, which is essential to the healing process. Therefore, if you are a smoker, will need to drop the habit for a period before surgery and while you heal. Ideally, you will continue to abstain.
Additionally, other health conditions, such as an autoimmune disease or diabetes, can interfere with healing. Though these problems will not necessarily make you ineligible, you should discuss them with your doctor at your initial consultation.
The Osseointegration Process
During implant surgery, your doctor will create small incisions in your gums through which he will place the posts. With our state-of-the-art imaging process, he can find the areas of your jawbone that are already more dense, further ensuring successful osseointegration. Once all implants are in place, your dentist will close the incisions. In most cases, it takes four to six months for the bone and implants to cohere. Typically, you will need to wait until this process is over before you can receive your implant-supported restoration. However, in the case of All-on-4® dental implants, your dentist can attach a denture that same day.
Learn More about Osseointegration
Contact our office online today to schedule a consultation and to find out if your jaw can support dental implants. You can also call (718) 705-4434 for more information.